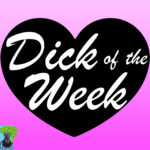 Dick of the Week Episode 35: Speaking of Cock
Y'ALL are you even READY for this!? This episode, Liz travels all the way up to Michigan to meet up with four (well, actually more than that but in this episode there are four) romance writers for a writers' retreat in a cabin in the woods. Oh, and she had never met these people in real life ever before.
Sounds like the set up for a murder mystery instead of a weekend of romance writing, right?
Thankfully she survived with audio evidence of the shenanigans.
Special Guests-
Meika Usher: Website here, facebook reader group here
Christina Mitchell: Website here, facebook reader group here
Erin King: UnabashedlyErin on IG and Twitter (Stay up-to-date on writing and podcasting)
Victoria Solomon: Victoriamsoloman on IG (oh em gee so much beautiful art!)