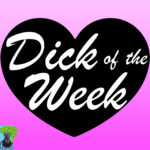 Dick of the Week Episode 30:
Hello there listeners! Stephanie and Liz had a totally different plan and topic for today's episode… and then we got behind the mic and something totally different happened.
More or less our own little State of the Union… State of the Dick? Our… Dicklaration of Purpose? Yeah, let's go with that!
Oops?
We're not mad about it. This ended up just us chatting about the current state of our books (big news from both of us!) And other books we want to work on and what we are enjoying right now and how both of us are struggling with finding books to read right now.
Books/Authors Mentioned:
Pippa Grant
Fired Up by Riley Hart