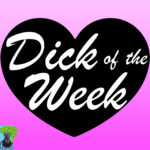 Hello listeners!
Stephanie and Liz decided to watch a documentary from 2015 called "Love Between the Covers" by Laurie Kahn-Leavitt. This film offers a glimpse into the world of romance readers and writers and what makes it so different from other book communities.
We had a lot of thoughts and feelings- especially viewing this movie through the lens of 2020 and everything that has been going on in the RWA (see two episodes ago on that)- about the documentary so buckle up, friends, this is a longer than normal episode.
Love Between the Covers is streaming on Amazon Prime and we definitely recommend it to folks who already love the romance genre and from those who want to learn more.
Books We Mention:
The Blue Beech Series by Charity Ferrell (Just a Fling is book 1)
Doughn't Let Me Go (book 3 of the Slice series) by Teagan Hunter
The Duke and I by Julia Quinn
Dick of the Week is a proud member of the CalamityCast Network.