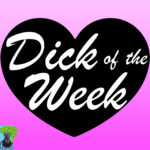 Dick of the Week Episode 25
Hey there listeners! This week Stephanie and Liz do their first ever Author Spotlight! We chat for awhile about Christina Mitchell, a Romance author from Michigan who just had her debut book drop. Her book "How to Stay" blew our minds, so we talk about it for awhile. We hope it convinces you to go buy it.
We also discuss our current solo writing projects and where we are with them and what still needs to occur. This leads to discussions of how being an Indie Author is not for the lazy. It is HARD work to be in charge of everything you're doing.
And finally, we announce what season 2 of Love & Lust will be! YES!
Authors and Books Mentioned:
Heather Novak- Edie's Automotive Guide Series
Christina Mitchell- How to Stay