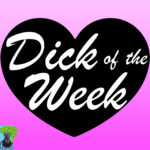 Episode 45: Fictional Reality (TV)
This week, Liz and Stephanie talk about one of their favorite, mindless pastimes: romance reality TV! Whether it is The Bachelor, Love is Blind, 90 Day Fiance, or The Single Wives, reality TV to find love is EVERYWHERE.
What is it about this genre of show attracts us, and many others, to it? How is that similar to our love of romance novels?
Books/Series/Articles Mentioned in this Episode:
Awkward Love series by Missy Johnson
Lovewrecked by Karina Halle
Virgin River by Robyn Carr (also a Netflix series)
Experts Explain Why We Love Reality Dating Shows Even Though We Know They're Fake from GoodHouseKeeping.com
Dick of the Week is a proud member of the CalamityCast Network. Check out more shows here!