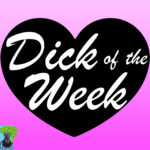 Dick of the Week Episode 40.5
Hello dear friends! It has been a hot minute, and for that we are sorry. Things have been wild. We hope you are holding up.
In this mini episode Liz talks about how she has been handling social distancing and working from home and what that means in terms of creativity.
Dick of the Week is a proud member of the CalamityCast Network.