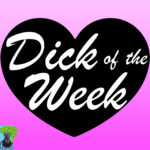 Episode 7: This Feels WEIRD: The Virgin Trope
In this week's episode Liz and Stephanie discuss (sadly without Duchess, womp womp) about the use of virgins in romance novels. We talk about the differences between virgins in historical romance versus contemporary and how (spoiler alert) it is totally lame to use virginity as a personality description of a character.
Bonus: Listen to Liz rant about the whole #cockygate thing going down in the romance world right now.
Books and authors we mention in this episode:
Something So Sweet, Book 1 of the Breakaway series by Meika Usher
Heart of the Duke Series by Christi Caldwell
Light Weight by Kristy McManus
Never Judge a Lady by Her Cover, Book 4 of the Rules Scoundrels by Sarah MacLean
Tess Oliver on Radish
Love Rush by @HTEllis on Wattpad