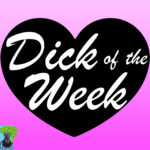 Well, dear listeners, today we bring you the 3rd and final installment of what we dubbed the Gold Diggers Path. Yes, that is right, it was time to pull out the fabulous My Lady's Choosing by Kitty Curran and Larissa Zageris.
Joining Stephanie and Liz this time is a hilarious and wonderful improviser from St. Louis, Emily Tetrault.
Together the three of us journey on a wild- and sexy- adventure to dangerous, far away lands. Who do we end up with in the end? Well, listen to find out.
A big thanks as always to Kitty Curran and Larissa Zageris for writing such a fun and silly book. We love it.