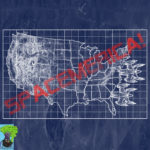 Local comedian Kenny Kinds comes through to chat comedy and comics, before free spirit-(former)-freelancing, a-capella-ing Billy Frazier stops by to chat about that stuff (obviously) as well as comics, movies, and our fantastic producer Daniel's favorite thing: MOUTH SOUNDS!
CREDITS:
The music for Good Morning, Spacemerica was composed by Ian McGowan.
Good Morning, Spacemerica is brought to you by CalamityCast, online at calamitycast.com; produced by Ian McGowan and Daniel Williams, and co-created by Dave Goddard, Ian McGowan, Daniel Williams, and Liz Zerkel.