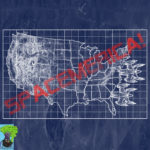 Ian and Liz sit down with Shane Presley of Rock, Paper, Podcast fame, and talk about the good, bad, and ugly of podcasting (how fitting!), before Zack a.k.a. The Hollow Ends stops by to chat about his new EP, "Bears In Mind." RAWR!
CREDITS:
The music for Good Morning, Spacemerica was composed by Ian McGowan. This episode features the song "City Lights," by The Hollow Ends, available at https://thehollowends.bandcamp.com/
Good Morning, Spacemerica is brought to you by CalamityCast, online at calamitycast.com; produced by Ian McGowan and Daniel Williams, and co-created by Dave Goddard, Ian McGowan, Daniel Williams, and Liz Zerkel.