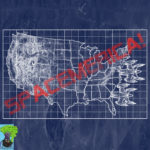 Local comedian and all-around teddy bear Jon Venegoni sits down with Ian and Liz to  talk all things comedy, lots of music stuff (#tubalife), and general hilarity. Brian McClelland also stops by to talk more music (he's been in like a bajillion bands, fokls), but also delves into his passion for video and the logistics that go into making projects come to life as a mostly-one man crew.
CREDITS:
The music for Good Morning, Spacemerica was composed by Ian McGowan. This episode features the song "Just A Few Things To Do," by Whoa Thunder, available at https://whoathunder.bandcamp.com/
Good Morning, Spacemerica is brought to you by CalamityCast, online at
calamitycast.com
; produced by Ian McGowan and Daniel Williams, and co-created by Dave Goddard, Ian McGowan, Daniel Williams, and Liz Zerkel.