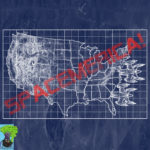 This week, Liz and Ian are joined by Steve, Jason, and Carlos from the St. Louis comic book collective known as Ink & Drink. They discuss how they came to be, favorite authors/artists, and all that good stuff! Then, Devon Cahill stopped by to shoot the breeze, talk about her new single and upcoming EP release, and give a live, in-studio performance!
CREDITS:
The music for Good Morning, Spacemerica was composed by Ian McGowan. This episode also features the songs "Oh!" and "When I Wake," written and performed by Devon Cahill, and available at https://devoncahill.bandcamp.com/releases.
Good Morning, Spacemerica is brought to you by CalamityCast, online at calamitycast.com; produced by Ian McGowan and Daniel Williams, and co-created by Dave Goddard, Ian McGowan, Daniel Williams, and Liz Zerkel.