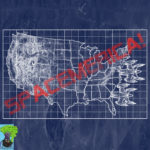 On this, our 21st episode of Good Morning, Spacemerica, we close the curtains on season one!  Your hosts Liz and Ian are joined by everyone's favorite A+ number one best guest host, co-host of The Black Lodge Complaint Department, and CalamityCast figurehead, the Reverend Daniel S. Williams! (hold for applause).  The trio chat about what worked for Spacemerica, what they'd change, and upcoming CalamityCast projects.  There's also super secret talk of SPACEMERICA SEASON 2!
CREDITS:
The music for Good Morning, Spacemerica was composed by Ian McGowan.
Good Morning, Spacemerica is brought to you by CalamityCast, online at calamitycast.com; produced by Ian McGowan and Daniel Williams, and co-created by Dave Goddard, Ian McGowan, Daniel Williams, and Liz Zerkel.