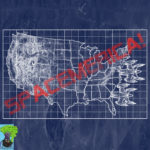 This week we continue our CalamityCast Variety Show preview with comedian Amy Milton. Ian and Liz talk comedy, motivation, and Amy's backstory. We also have 3of5, aka Andy Garces back in the studio! Finally, Cookie St. Claire stops in to teach the gang all about cyborg looooove.
CREDITS:
The music for Good Morning, Spacemerica was composed by Ian McGowan.
Good Morning, Spacemerica is brought to you by CalamityCast, online at calamitycast.com; produced by Ian McGowan and Daniel Williams, and co-created by Dave Goddard, Ian McGowan, Daniel Williams, and Liz Zerkel.