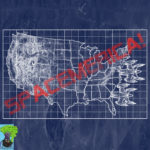 Liz, and her very special extra number one best co-host Daniel, are joined by St. Louis comedian Jeremy Helwig, and Love 'n Lust co-creator Stephanie Kazowz!  They talk comedy in St. Louis, the trials and tribulations of the writing process, and hummus! It's light, it's heavy, it's loose, and it's a good time all around.  ALSO: A VERY SPECIAL GUEST SEGMENT.
CREDITS:
The music for Good Morning, Spacemerica was composed by Ian McGowan.
Good Morning, Spacemerica is brought to you by CalamityCast, online at​ ​calamitycast.com​; produced by Ian McGowan and Daniel Williams, and co-created by Dave Goddard, Ian McGowan, Daniel Williams, and Liz Zerkel.