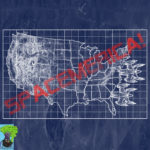 Join us as our hosts Ian and Liz are joined by a few cast and crew members to discuss all things SPACEMERICA! Season 1, including which movie stars they would cast to play their respective roles, what they liked the most about this season, and where they think the story is headed when we return in Season 2!
CREDITS:
The music for Good Morning, Spacemerica! was composed by Ian McGowan.
Good Morning, Spacemerica! is brought to you by CalamityCast, online at​ ​calamitycast.com​; produced by Ian McGowan and Daniel Williams, and co-created by Dave Goddard, Ian McGowan, Daniel Williams, and Liz Zerkel.