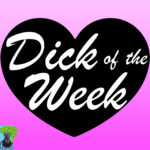 Episode 20: If It's Sexy I'll Read It
Hello listeners! This week we have a special treat for you with our very first long distance guest! Liz sat down and chatted with Erin King, fellow podcaster, Romance reader and writer, and friend of the show. Together they discussed many important things, but they focused on a topic that several of you have asked us to cover.
That's right, folks! FAN FICTION!
Whether you read it, or write it, or hate it, pull up a chair and hang with us while we chat and giggle our way through the episode.
Books in this Episode:
Make a Move by Meika Usher (on Radish)
The Kiss Quotient by Helen Hoang
A Princess in Theory by Alyssa Cole
Text me Baby One More Time by Teagan Hunter
Big Girl Panties by Stephanie Evanovich
Harry Potter Fanfic:
You Open Always (Petal by Petal) by Birds of Shore
You Can find Erin King @UnabashedlyErin on Twitter