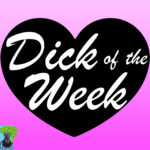 Episode 16: I Had to Finish
Heeellllooo!
This week we are back together, once again, and it feels so good! It is November which means it is time for National Novel Writing Month! Stephanie and Liz are both partaking in NaNoWriMo so the three of us chat about it and our process of writing.
Books Mentioned:
A Different Kind of Love series by Liz Durano
Devil's Reach series by J. L Drake
Can't Text This by Teagan Hunter
PS. We totally meant to add an ad in this episode and even left a spot for it and chatted about it BUT we forgot to add it. Oops! So, make sure you go to CalamityCast.com to find all sorts of other amazing podcasts.