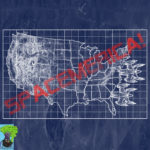 With Iggy hacked by the Canadian, or The Ignadian if you will, the heroes must match wits against their frenemy, and they pay a heavy price. Join us as S. Michael Clericus stops by the studio to discuss his love of voice acting, his main influences, and other random topics along the way. This episode also contains an interview with Stephen Favazza, the man behind Hands and Feet, whose song "Of Hands and Swords (gift)" is featured in this episode of Spacemerica!.
CREDITS:
The music for Good Morning, Spacemerica! was composed by Ian McGowan. This episode features the song, "Of Hands and Swords (gift)" by Hands and Feet, online at handsandfeet.bandcamp.com​.
Good Morning, Spacemerica! is brought to you by CalamityCast, online at​ ​calamitycast.com​; produced by Ian McGowan and Daniel Williams, and co-created by Dave Goddard, Ian McGowan, Daniel Williams, and Liz Zerkel.