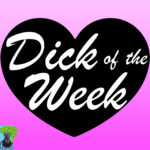 Episode 21: Billionaire Motorcycle Daddy
Reunited and it feels SO GOOD! Hello, friends! Stephanie is back from her podcast maternity leave, and your three favorite hosts are back at it, again! Buckle up, yo, we're in for a wild ride since we haven't seen each other in a hot minute. Sorry not sorry for the extra long episode!
In honor of our beloved Stephanie having baby Smasher, we are focusing on children within romance, especially the single Dad story line. Are kids a positive or a heck no to you in romance?
Books/Authors Mentioned
Going Down Easy by Erin Nicholas
Tell Me a Story (the Story series) by Tamara Lush
Diary of a Bad Boy by Meghan Quinn
Darker Water by Lauren Stewart
Sweatpants Season by Danielle Allen