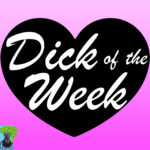 WE'RE BACK BABY!
Seriously. We are sorry. We didn't mean to be gone so long. Stephanie ended up sick and then her fam got sick (not covid, whew!) and Liz went camping and then to the beach and just… life went weird.
But during that time, the internet exploded with news of blue aliens. That is right, everyone, we are finally discussing Ruby Dixon's Ice Planet Barbarians. This is a Sci-fi Romance series that started back in 2015 but recently became even more popular thanks to platforms like Tiktok.
Trigger Warning for IPB:
Kidnapping, abduction, abuse, rape. This all takes place in part 1 of the book so if you want to read and don't want that, just skip to part 2. There might be a little reference to it but nothing in big detail.
Books & Authors Discussed:
Ice Planet Barbarians book 1 (with maybe a wee bit of info about other books)
Cate C Wells: Steel Bones Motorcycle Club series, Hitting the Wall, Run Posy Run
Katee Robert: Neon Gods, Wicked Villians Series, Sabine Valley Series, Your Dad Will Do
Dick of the Week is hosted by Stephanie Kazowz and Liz Zerkel and is a proud member of the CalamityCast Network.