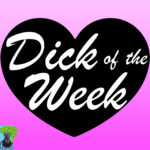 Happy Halloween, dear friends! To celebrate the spookiest of seasons, Stephanie and Liz decide to read another Tiktok popular romance novel. This time we read A Lady of Rooksgrave Manor by Kathryn Moon.
This book is:
Historical (Victorian era) Romance
Reverse Harem
Erotic Romance
Monsters
If you are interest in learning about what a RH romance but twist it on it's head by making all the suitors of the supernatural nature, this is the book for you. It is absolutely delightful so listen to us chat about Kathryn Moon's newest release.
Dick of the Week is hosted by Stephanie Kazowz and Liz Zerkel and is a proud member of the CalamityCast Network.